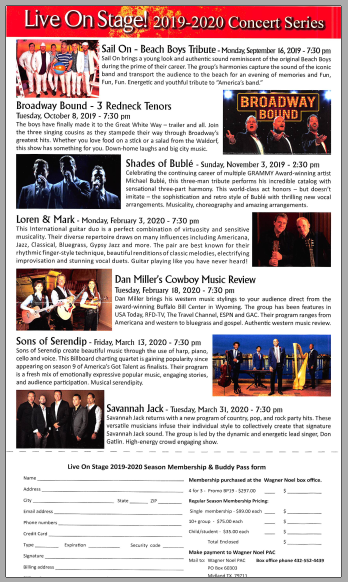 Live On Stage – Permian Basin is pleased to announce that our schedule is ready for the 2019-2020 Season.
For the first time in a number of years, we will have seven show (instead of six). We have moved the show time to 7:30P to allow a little more time to get off of work, have dinner then head to Wagner Noel.
Season Membership is now available. Regular Season Membership is $99.00 for all seven shows. Students/Children are only $35.00. Bring your kids! We have added two special pricing programs. The four for three allows you to get four memberships for the cost of three ($297.00). If you buy ten or more memberships then the price drops to $75.00/membership.
To see the complete list of shows, click here.